I had harvested a birch bowl from a dead birch tree on John Kauer and Barbara Talamo's land. I had to cut it into three pieces to get it home.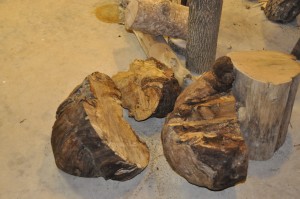 I started with the smallest piece mounted between centers:
Rough turned it with lots of tear-out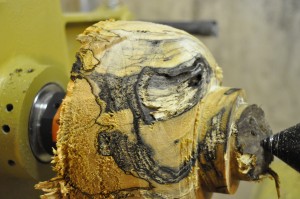 The bark inclusions, cracks and some punky bits were stabilized with CA glue. In the end after I had broken the tenon off, I turned a recess to finish it up using a combination of the cole jaw chuck and the 4 jaw chuck.
Finished it with carbauba and beeswax.
( 6 1/2″ x 2 1/2″)