From a small birch log given to me by Toby Martin. The bowl is pictured here sitting on the other half of the log. (dia ~ 6")
slightly concave bottom.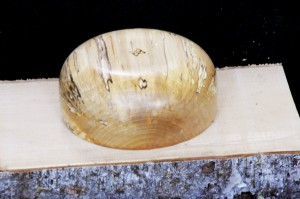 I gave this bowl to John Higginson who stood by the whole day and watched me turn and finish it starting from the whole log all the way through to the final buffing. Finished with a mixture of shellac, walnut oil and carnauba wax.